Here are a few curated links from around the web. If you are a creative engineer or developer you may find some of these links to be very informative and handy.
Keep Up On FlipBoard
HTML5 and JavaScript:
Collective #116
CSS Shapes * WTF, forms? * Smart use of :target * Responsive Images Done Right * Filtrex * October * Octotree * Stashhh.me * Finch
Node Roundup: Newman, selenium-test-runner, ncc
Jesse Freeman – Five keys to success when building HTML5 games (FutureJS 2014)


This is a talk from Barcelona FutureJS 2014 ( http://futurejs.org).JavaScript is an incredibly versatile language and one of my favorites for rapidly building fun casual games. In 2013 I made 12 games for the One Game A Month game jam and came in 3rd place out of hundreds of developers. It was an eye…
The data scientist's laboratory


Beaker is a code notebook that allows you to analyze, visualize, and document data using multiple programming languages including Python, R, Groovy, Julia, and Node. Beaker's plugin-based polyglot architecture enables you to seamlessly switch between languages and add support for new languages.
Morphing Buttons Concept
Some inspiration for a morphing button concept where the action element (button) morphs into a component. The examples show different types of components, i.e. fullscreen overlay, modal window, sidebar and more.
Not since the early days of web standards have I seen our community rally around a seemingly small issue: responsive images.
Over the last four years (yeah, it's been about four years), we've seen many permutations of images in responsive design. From the lazier days of setting max-width: 100% (the absolute minimum you should be doing) to more full-featured JavaScript implementations, such as Picturefill and Zurb's data-interchange method, we've spent a lot of time spinning our wheels, banging our heads and screaming at the wall. I'm happy to say that our tireless journey is coming to a close. The W3C and browser makers got the hint.
The post Picturefill 2.0: Responsive Images And The Perfect Polyfill appeared first on Smashing Magazine.
Response Brackets Extension Source

Well after a long delay I'm happy to announce that my responsive design extension for Brackets is now available on Github. Please be sure to read this entire post before you check it out so you don't experience any issues.
Some important notes I haven't had the time to update the extension to work in the latest version of Brackets. It wouldn't take much work to do but I can't be sure as I've haven't done any JS work […]
Friendlier HTML Form Controls with CSS Magic

Shine.js – A Library for Pretty Realistic Shadows
21 free tools for perfecting your portfolio
One of the tasks, that as designers, we are constantly being asked to tackle is to build impressive and fitting web-based portfolios for clients, friends, and even ourselves. Portfolios stand as a virtual calling card, connecting your work with people across the world wide web at the click of a 'Stumble' or search result link. […]
WebGL / OpenGL:
OF emscripten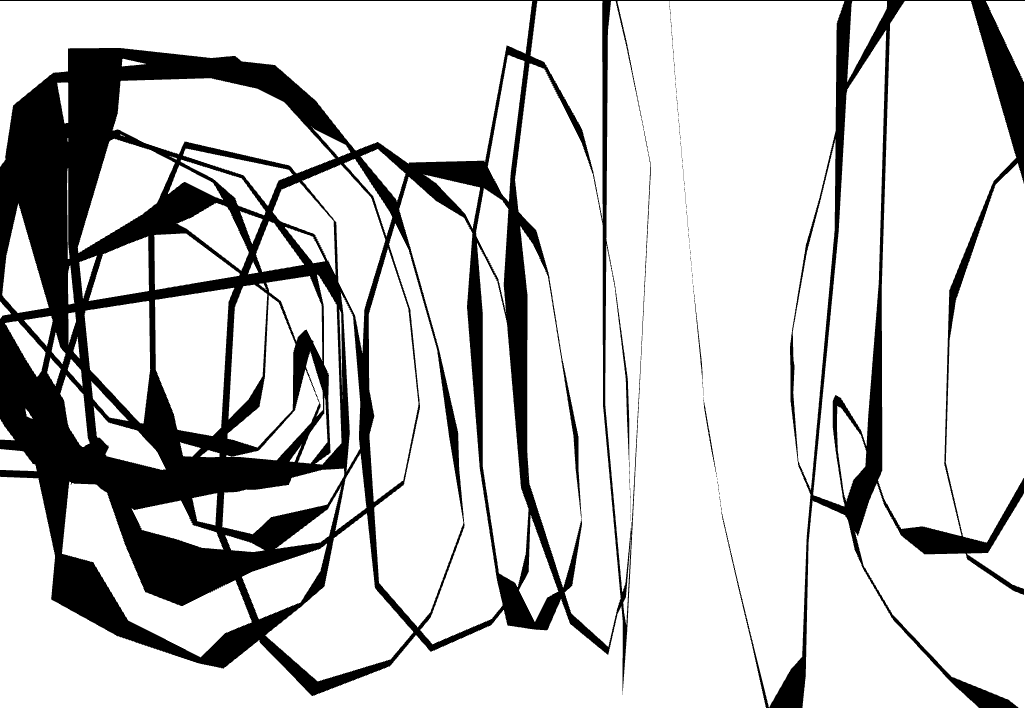 OpenFrameworks Ported to webGL!
Live Cube Maps Reflections in Your Three.js Game With threex.cubecamera



This is post is part of the 'one threex a day' challenge. This challenge is to publish every day one game extension for three.js! One per day, every day and that for 2month! In this post, we gonna talk about threex.cubecamera. threex.cubecamera is a three.
Scary Monster For Your Next FPS Game In Three.js With Threex.md2character


This is a screencast for learningthree.js blog. It is about a "Scary Monster For Your Next FPS Game In Three.js With Threex.md2character". Read more…
Perlin Terrain Procedural Generation For Your Game With Threex.terrain


This is a screencast for learningthree.js blog. It is about "Perlin Terrain Procedural Generation For Your Game With threex.terrain". Read more…
GLSL.io
an open collection of GLSL Transitions.
Double precision approximations for map projections in OpenGL


The problem: OpenGL specification/extension ARB_gpu_shader_fp64 that brings support for double precision operations on the GPU specifically states that double-precision versions of angle, trigonometry, and exponential functions are not supported. All we get are the basic add/mul operations and sqrt.
haXe / ActionScript / Air:
Game Mechanic Explorer – HaxeFlixel
Android Development: Beyond Java

It's kind of hard to describe myself, since I don't enjoy putting labels on someone, but also because I embrace change, which can happen so fast. Some things I try to maintain and improve with…
I use all sorts of hardware. I mainly use a desktop PC (which I can boot to Linux) and Macbook air. But I also have various Android devices and an iPad(1), and a Mac-mini I use for builds. I spend…
I'm old, very old, but only on the outside. Long time computer geek, developer by trade and passionate about so many things that it is way too easy to lose count. Mac Book Pro. Chrome and Sublime…
I'm a sleep deprived programmer that really like working on tools, game programming and optimization. Currently I use a desktop pc both at home and at work. For mobility I have a bootable 128GB USB…
Adobe AIR crossplatform apps on mobile round-up:


This Is Sand This is sand is a unique playground…

This is sand is a unique playground for creating and sharing amazing sandscapes on your computer or mobile device. Start pouring away to experience this special sand piling on your screen! The project has been alive since 2008 when we created the first web version with Flash.
Further Adventures in AGAL Frame rate varies wildly. There are…

Frame rate varies wildly. There are exactly 65536 polygons in this example, all being animated independently in groups of 16 (i.e. a single blade of barley). There are definitely more efficient ways, but it runs at 60fps on my laptop. I can see online its not quite so good.
What kills performance here is not the shader, but the fact I'm reading in Perlin noise from a BitmapData animated in Flash for every cycle. I'm sure there's a better way, but it's late enough as it is…
iPad Node Based Image Editing and Compositing with Nodality…

iPad Node Based Image Editing and Compositing with Nodality 1.4
Apache Flex, Vitapoly Core Image were used to create the first and only node based image editor and compositor for iPads.
High performance AGAL grass animation

High performance AGAL grass animation
Unity / Blender3d:
kbengine mmo sources(server + client + ogre + unity3d + html5 + cocos2d)

unity3d demo sources:
Blender Game Engine – Drivable Vehicles
Blender render sky is back with a Game Engine demo – drivable vehicles. Check out his Forest Demo too! Blender render sky writes: I made some drivable vehicles in the BGE. So far I´ve got a jet,…
New Technology:
Care about an open internet? Tell the US government on Twitter today



Rumors that the FCC would let ISPs like Comcast or Verizon give an internet "fast lane" to well-heeled customers has become a debacle, with Google, Yahoo and a hundred other companies denouncing the idea. The FCC and chairman Tom Wheeler have been in…
Solar road could change how we power the world
The Solar Roadway hopes to use the large, flat areas provided by roads to generate solar power, decreasing the reliance on fossil fuel energy.
What is HDR and When Should I Use It In My Photos?
Dear Lifehacker,
I've got this setting called "HDR" on my phone's camera, but I'm still not sure what it does. It's supposed to make my pictures look better, but sometimes my pictures just come out blurry or washed out! Am I doing something wrong?…..

Chromecast Support Coming To Mobile Firefox
sfcrazy (1542989) writes "Chromecast is a great device, and concept, however it is more or less limited to Google's Chrome browser and supported apps. That seems to be changing: Mozilla is working on bringing Chromecast support to its Firefox browser. Mozilla meeting notes from 14 May clearly mention Chromecast support for the browser: 'Work week in SF, making good progress. Hoping to have Netcast and Chromecast support landed by the end of the week.'"
Generative Art:
Sablo for iOS – Exploring the nebulous boundary between order and chaos
Created by Ernst Uys, Sablo for iOS lets you explore the boundary between order and chaos using the Abelian Sandpile model (also known as the Bak–Tang–Wiesenfeld model) in theoretical physics.
How Amiga hackers saved Andy Warhol's digital images



A new documentary from the HIllman Photography Iniative (see the video below) has revealed exactly how those now-famous Andy Warhol Amiga works were extracted from decrepit 3.5-inch floppies. First, researchers had to figure out that the image files…
Electronic artists turn 600 phones into a symphony of light and sound
Forget Prince's "Purple Rules" demanding smartphone-free concerts, one group is actually encouraging fans to wave their handset in the air because it's part of the show. Electronic group Booka Shade recently performed a concert where the audience's…
PhonoPaper for iOS/Android – Graphical sound generator and writer
Created by Alexander Zolotov, PhonoPaper is a format of graphical representation of the sound (music, human voice, etc.); in other words, it is the 2D audio barcode (by analogy with the QR-code).
Microsoft puts on an 'infinite' light show to make data pretty
If you're Microsoft, how do you convince people that data is more than just a dry set of charts and graphs? You put on one heck of a light show, that's what. The company recently marked the launch of a database server app by opening the Infinity…
UI:
30 Amazing iOS 7 UI Kits – Part One
When iOS7 was first released there was a lot of arguing about the new flatter design, while most people loved it there were just as many who hated it and swore they would never upgrade to iOS7. The design changes were made by Jony Ive who by many is regarded as a design genius. In […]
Weekly Mobile News Roundup – 16 May 2014
Once again the week is coming to an end and that means it's time for a roundup of the past weeks news! Apple Just Put Its App Design Bible On iBooks For Free – Apple's iOS Human Interface Guidelines, a set of tips and rules for designers that was previously only available through the developer portal, is […]