Here are a few curated links from around the web. If you are a creative engineer or developer you may find some of these links to be very informative and handy.
Keep Up On FlipBoard
Todd's team at Tivo has been doing lots of innovative work with haXe check his speech out!
HTML5, JAVASCRIPT, AND CSS
Collective #126
CSS Figures * DomFlags * PatternBolt * Responsive Images * Responsive Logos * Critical * Dialog Element in Chrome * GitHub's CSS
Collective #125
viewBox and preserveAspectRatio * Font of the Future * The Creative Class of MMXIV * Ripple Click Effect * Breach * Rome * raumrot
Collective #124
Clipping in CSS and SVG * CSS is a Mess * DropKick.js 2.0 * Mazwai * CSS Colorguard * GifLinks * elq.js
Node Roundup: npm CLI Roadmap, Nodemailer, Jasmine-Utils

Node Roundup: Building Node.js Together, node-libnmap, httpolyglot

Serve Responsive Retina Images with Dense.js
Dense is a jQuery plugin that offers an easy way to serve device pixel ratio aware images, bringing in retina support to your website. Clear the blurry, images be crisp. The responsive, retina-ready image is implemented by simply including the jQuery plugin on the page and calling its $.fn.dense() initializer method. The initializer method is […]
TypeScript Week
TypeFramework: A TypeScript Web FrameworkWhy you should manage your CSS with pattern libraries

Social networking built into the Web? W3C gives it a go
The effort aims to make it easier for programmers to include social networking functions on websites and Web apps — and for new social networks to launch.
The best free WordPress plugins for August 2014
Ladies, Gents… welcome back! It's time for another round of WordPress plugins that you might just find useful. As per usual, I've installed every plugin listed here and given it a test. We have a variety of plugins, too. Some of them add features to WordPress, integrate with third-party services (which seems to be a […]
11 websites that perfect UX by focusing on details
Charles Eames said, "The details are not the details. They make the design." A website is a composite of details—and its content is communicated through them. Whether designed to provide information or serve as an app, a well-executed site is one that has turned a critical eye to everything, from the copy to images to […]
My side project: an HTML5 game every week
No matter how much you love your work, whether you're a website builder or a creative director, it's good to have a side project to keep your creativity on its toes. We asked Thomas Palef about his playful side project[…]
A Fast Anonymous Browser Fingerprinting JS Library
Fingerprinting is a technique, outlined in the research by Electronic Frontier Foundation, of anonymously identifying a web browser with accuracy of up to 94%. A browser is queried for its agent string, screen color depth, language, installed plugins with supported mime types, timezone offset and other capabilities, such as local storage and session storage. Then […]
CSS Triggers
I figure we needed a definitive reference for what work is triggered by changing various CSS properties. It's something I get asked about often enough by developers, and while we can do tests with DevTools, I have both the time and inclination to shortcut that for everyone. I'm nice like that[…]
Find out what happens when you change a CSS property with CSS Triggers
Instead of spending time performing your own tests, you can now use Paul Lewis' CSS Triggers to understand the ramifications of setting the value of a CSS property to something other than the default, or of updating that value[…]

New JS Library: Shapes
Send to KindleAnother week, another JS library. http://ift.tt/1yQcBGp Again, I'm sure there are hundreds of other libraries that add improved functionality for Canvas drawing. There's even CreateJS, which is super powerful, creating a Flash-like display list with animation, etc. That's cool, but it kind of becomes a framework that you need to buy into fully. […]
Notification Styles Inspiration
Some simple ideas and effects for unobtrusive website notifications. A little script is employed for showcasing some styles and CSS animations are used for the effects[…]
Event listeners popup, @media sidebar, Cubic bezier editor + more – Firefox Developer Tools Episode 33
A new set of Firefox Developer Tools features has just been uplifted to the Aurora channel. These features are available right now in Aurora, and will be in the Firefox 33 release in October. This release brings many new additions, especially to the Inspector tool: Event listeners popup Any node with a JavaScript event listener […]
Building applications for Firefox OS using AngularJS
When you start developing for Firefox OS you might be underwhelmed by the tools that are provided. There is no standard UI toolkit, or a JavaScript framework that all apps build on. This is not a situation that's inherently bad because in essence Firefox OS is the web; and thus gives you complete freedom in […]
Tips for Writing Maintainable WordPress Themes: Tools
Google I/O 2014 App Source Code Now Available
WebGL / openGL
XIBALBA – A WEBGL FIRST PERSON SHOOTER – excellent article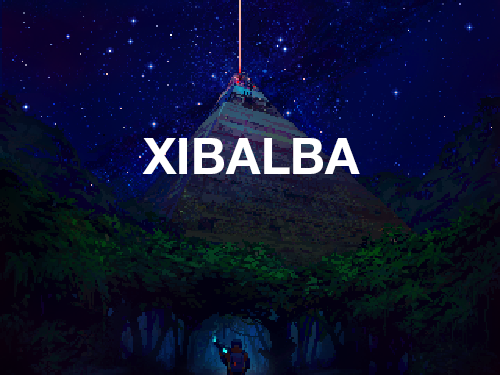 More than a year ago I started to work on a project that was supposed to be released for 7DFPS – a game dev competition about making a First Person Shooter in 7 Days. I didn't meet the deadline, but the game I started back then is now finally finished[…]
WebGL image transitionI have a page that uses this WebGL shader to make a transisiton from one image to another: http://ift.tt/1nuazcG All of my files, the JS and HTML and images, etc… I ziped here: http://ift.tt/1p7va4J […]
Making a Game. Part 5: Dangerous World


We continue the exciting process of creating a mini Blend4Web game. Now we'll introduce some gameplay elements: red-hot rocks which fall from the sky and damage the character. We'll describe the creation of these objects in one of the next articles[…]

Blend4Web 14.07 Available
Our development team proudly presents the community and its partners with the new release of Blend4Web – the open source framework for creating interactive 3D web applications. We've created a new demo scene – "The Fountain"[…]

HTML5 games
Babylon.js is a 3D game engine based on WebGL and javascript, created by David Catuhe, David Rousset and Pierre Lagarde. This engine is relatively new and less popular than Three.js, but many think it is easier to understand and easier to manipulate[…]

Babylon.js & oimo.js tutorial
To understand this tutorial, you should have some experience with Babylon.js or completed my first tutorial. In this tutorial, we will try to use a new physics plugin : Oimo.js. As you may know, Babylon.js use a plugin system to work with physics[…]
IE/Assassin's Creed/BabylonJS shader competition complete!
A while ago this competition was posted here. It has since concluded, and I'm wondering if any of you entered! I would love to see your entries[…]
Resources for HTML5 game developers
Today we released Firefox 31 and it offers a couple of new features that help HTML5 game developers to code and debug sophisticated games. In addition Mozilla blogged about the first commercial games leveraging asm.js, Dungeon Defenders Eternity and Cloud Raiders both of which were cross-compiled in to JavaScript using the Emscripten compiler. Games like […]
Mozilla's Asm.js Technology Makes Its Commercial Debut With Dungeon Defenders For The Web


For the longest time, web-based gaming meant that you had to install (often dubious) plugins to make games run smoothly in your browser. WebGL and other technologies changed that a bit in recent years, but because JavaScript isn't exactly a speed freak, plugin-free gaming never quite took off. Mozilla has been trying to work around this with asm.js, a subset of JavaScript that can run… Read More

Saving Nemo – WebGL Game

Getting Started With Phaser: Building "Monster Wants Candy"
HAXE / ACTIONSCRIPT / AIR
OpenFL Development Update
The best version of OpenFL ever is in development, as well as a new version of Lime that is very exciting. It would ruin things to spoil all of the surprises, but it is long overdue to share what we are doing, and why we have been working so hard[…]
Haxe Roundup № 210 | Haxe.io :Lets start off with probably the biggest news, Greg Caldwell has released Away3D 1.0.0-alpha, available now from haxelib, which is a complete port to OpenFL working across all platforms. This release…

Haxe Roundup № 209 | Haxe.io :Taigolr has created and released another library, Assets Manager, which "provides utilities to manage external file". Manage meaning queue, load and save files using "relative, absolute paths…

TiVo on Xbox One and Fire TV possible after Adobe ousted
TiVo has quietly ousted Adobe from its DVRs, with the freshly-released Summer Update switching away from Flash and Air for the UI, and opening the door to one day running TiVo services on Amazon Fire TV, Xbox One, and other platforms.

WWX2014 – Speech : Todd Kulick "Shipping one million lines of Haxe to one million devices"
The 4th International Haxe Conference WWX2014 organized by Silex Labs took place from 23th to 26th may 2014 in Paris.Here is the video of Todd Kulick's speech at WWX2014. TODD KULICK Todd Kulick Vice President of Technology and Principal Engineer at TiVo Inc. Todd has professionally developed video and graphics products for twenty years at companies like Silicon Graphics, nVidia and TiVo. During his fifteen years at TiVo, Todd has been part of or led teams that have shipped over fifty set-top box software releases for cable, terrestrial and satellite video systems. Todd is a huge fan of Linux, Emacs, Haxe and other open-source software. He hopes to help TiVo and Haxe grow stronger, together in the coming years. Shipping One Million Lines of Haxe to (Over) One Million Devices In this talk, Todd and Gabe Dalbec, Principal Engineer at TiVo, discuss the process and experience TiVo had in converting its set-top box user interface from AS3 to Haxe. They discuss how TiVo evaluated and eventually selected Haxe as their technology foundation for future products' user experiences. Over one million lines of AS3 product code and tests were (mostly) programmatically converted to Haxe. The challenges that TiVo encountered during the conversion are discussed along with lessons learned and TiVo's ideas for future directions for the Haxe language and its accompanying tools and haxelibs. Finally, Todd and Gabe demo the latest TiVo Haxe DVR user interface on a range of different devices. Video Slides Other WWX2014 Videos Nicolas Cannasse "One year […]
WWX2014 Speech : Cauê Waneck "Unity 3D on steroids"
The 4th International Haxe Conference WWX2014 organized by Silex Labs took place from 23th to 26th may 2014 in Paris.Here is the video of Cauê Wanech's speech at WWX2014. CAUÊ WANECK Lead developer at Comtacti Cauê is a passionate Haxe developer, and is the primary contributor of the C# and Java targets for Haxe. Cauê likes: Free Open Source Software, game programming, cross-platform abstractions and creating tools. Cauê feels weird when he talks about himself in the third person. Unity3D on steroids Unity is without a doubt the best known 3D engine for indie game developers. When Cauê started working on Haxe/C#, his primary goal was to be able to use Haxe with Unity. This is now possible. In this quick talk, it is shown an overview of how it is possible to use Haxe with Unity right now, and the current efforts being made to integrate Haxe as tightly as possible into Unity's workflow. Also it will be shown a glimpse of what can be achieved when mixing macros with the Unity IDE. Video Slides http://ift.tt/1mQZot8 Other WWX2014 Videos Nicolas Cannasse "One year of Haxe" Thomas Fétiveau "Development workflow with Cocktail and NME" Bruno Garcia "Flambe" Hugh Sanderson "C++ Magic" Jean-Baptiste Richardet "What's your favorite Haxe IDE?" Juraj Kirchheim "Tinkerbell – Haxe on Wings" Justin Donaldson "Promhx : Cross-platform Promises and Reactive Programming in Haxe" Franco Ponticelli "Haxe for makers" Justin Donaldson "Promhx : Cross-platform Promises and Reactive Programming in Haxe" Franco Ponticelli "Haxe for makers" Cauê Waneck "Unity3D […]
Away3D + Starling + Gyroscope on iPhone 4S using AIR 3.9
Finally I'm having an acceptable performance using Stage3D to create an augmented reality scene, using AIR 3.9 beta, Away3D 4.1.4, Starling 1.4, Christoph Ketzler's Euler Gyroscope ANE, and Michael Trenkler's Starling WebcamVideo Extension.
You shall have a fish-eye, on a little dish-eye The Hitchcock obsession Really cool Immersive experience – The…

The Hitchcock obsession
Really cool Immersive experience – The Hitchcock obsession http://t.co/iP8QUs5YeU
Parallax Scrolling: A Simple, Effective Way to Add Depth to a 2D Game

Browser Games that use Android Devices with Adobe AIR as Wireless Game Controllers
With the latest update of Adobe AIR app, you will be able to develop Flash based browser games that can use Android devices as motion sensing game controllers. On this page, I plan to maintain a list of browser games that enable this functionality.
Blender, Away3D & Flash DepthOfFieldFilter3D and FogMethod Blender, Away3D & Flash. Demo of DepthOfFieldFilter3D and FogMethod. Performance greatly improved by sharing loaded model's material and geometry.
Game Engines / Unity3d / Blender3d
Physically based rendering in the Blender Game Engine
Aryoksini approaches PBR in the Blender Game Engine and achieves some impressive results[…]
Mixing Sweet Beats in Unity 5.0
One of the big areas of focus for Unity 5.0 has definitely been in audio. After a quiet period of feature development in this area, we have been working hard at taking audio to a first class feature within Unity. To make this work we first had to take a step back and re-work a […]
Frame Debugger in Unity 5.0
Have you ever looked at some graphics issue in Unity, and thought "if only I could see how the final frame is rendered, step-by-step?". I know I do want that, all the time. You can achieve that with some external tools, especially if you're on Windows. Build a standalone player, run it through Visual Studio […]
MOBILE
Weekly Mobile News Roundup – 25 July 2014
Once again the week is coming to an end and that means it's time for a roundup of the past weeks news! Apple completely changed Control Center in iOS 8 beta 4 – here's what it looks like – Apple's new iOS 8 beta 4 update includes tons of changes, bug fixes and new features. You […]
​Speed-Optimized Browser Pale Moon is Now on Android
Android: Pale Moon is a speed-optimized version of Firefox that we love on the desktop . Now it you can get it—and all of its performance improvements—on your Android phone or tablet[…]
Build A Custom Launcher on Android
Swift Documentation
Code structure and organization is a matter of pride for developers. Clear and consistent code signifies clear and consistent thought. Even though the compiler lacks a discerning palate when it comes to naming, whitespace, or documentation, it makes all of the difference for human collaborators[…]
Building assert() in Swift, Part 1: Lazy Evaluation
When designing Swift we made a key decision to do away with the C preprocessor, eliminating bugs and making code much easier to understand. This is a big win for developers, but it also means Swift needs to implement some old features in new ways. Most of these features are obvious (importing modules, conditional compilation), but perhaps the most interesting one is how Swift supports macros like assert() . When building for release in C, the assert() macro has no runtime performance impact because it doesn't evaluate any arguments[…]
An Introduction to Swift: Part 2

Google's modular smartphone Project Ara gets one step closer
Google is sending out hardware for Project Ara, which will let you build a personalised phone from a selection of bolt-together elements[…]
GENERATIVE
5 eye-popping examples of fractal art
A fractal is a complex mathematical equation or pattern that produces an geometric image which can be zoomed into infinity and will still produce the same picture. Basically. There are naturally-occurring fractal shapes in everything from fern leaves to galaxy formations, and their link to chaos theory has meant fractals are a fascination of those seeking some kind of meaning to the universe[…]
DIY
Iteadstudio new products: RASPBERRY PI Arduino Shield ADD-ON
This Arduino Shield Add-on has extended RPI 32PIN Connector to Arduino PIN, which will facilitate connections to all kinds of arduino shields. Meanwhile, two groups of electronic brick interfaces are equipped on the add-on, which are free to be connected to various electronic bricks[…]
LittleBits Now Lets You Build Your Own DIY Smart Home
We've known and loved littleBits for some time, and now, they just got a lot more useful with the introduction of cloudBit. CloudBit is a module, a.k.a. bit, that brings internet connectivity to anything. With the rest of the littleBit library, you can now effectively create your own internet of things, no fancy Google products necessary […]
How the Internet of Things Could Aid Disaster Response
jfruh writes While the Internet has made communications easier, that ease had made us very dependent on the Internet for communications — and, when disaster strikes, power and infrastructure outages tend to shut down those communications networks when we need them most. But now researchers are examining how the so-called "Internet of Things" — the proliferating array of Internet-communicating devices in our lives — can transmit emergency messages via ad-hoc networks even when the Internet backbone in a region is inoperable[…]
Build Your Own Voice Controlled TV Unit with an Android Phone
Taking a little time to be a couch potato is sometimes just what the doctor ordered. If you want to maximize your laziness. tjos DIY setup from Jayvis Vineet Gonsalves lets you control your TV with your beautiful voice[…]
Programming the Nintendo Entertainment System
For the Mini Ludum Dare 52 retro challenge, I created a game for the Nintendo Entertainment System using 6502 assembly code. I decided to share what I learned in the form of a 20 minute Lightning Talk at our annual Knoxville technical convention called Codestock. For those of you who were not able to attend, […]
This Free MIT Photojournalism Course Helps You Take Meaningful Photos
We highlight a number of free online courses in our Lifehacker U series , but this free course from MIT on documentary photography and photojournalism is completely free, open to the public, and will teach you to improve your photography skills, even if you're not trying to catch a scoop[…]
Learn Linux with This Free edX Course from the Linux Foundation
Intro to Linux is normally a $2,400 course from the Linux Foundation, but it's being offered for free now on edX. If you've ever wanted to learn how to use the open source operating system, there's no better time than now[…]
New Technology
10 Tricks to Make Yourself a Chromecast Master
Got yourself a super-cheap streaming dongle from Google? Or thinking about picking one up? Here are 10 lesser-known tricks and tips that you can use to get more from your Chromecast and unlock some of its hidden potential[…]
'Ulysses' is coming to life thanks to virtual reality
Look, there's nothing to be ashamed of if you've been plowing through James Joyce's Ulysses for the past, oh, decade. It's such a challenging read, that a developer thought it best to create some sort of a virtual reality world based on the piece[…]

David Attenborough's next 3D nature doc and new VR experiences are coming soon
The 3D hype may have died down from its peak a few years ago, but Sir David Attenborough is continuing to make use of the technology (check after the break for a video explaining some of the infatuation with it) for his critically acclaimed nature[…]

Oculus to get hands on with new virtual reality gear
Facebook's virtual reality company is readying motion control prototypes for its headsets to offer a more immersive experience for consumers.

Samsung Might Have Found A Shortcut To Mobile Virtual Reality Through Oculus VR
If you're interested in virtual reality, then a new report from CNET that maintains Samsung is working directly with Facebook-owned Oculus on a headset that uses mobile devices to generate VR environments and experiences should get you excited. We've heard before that Samsung was working on its own VR headset, but this is the first time we've heard that they might have a… Read More

The new $350 Oculus Rift virtual reality headset is now shipping
We were expecting to see the new iteration of the Oculus Rift arrive on developer's doorsteps earlier this month, but unfortunately it hit a couple of delays. Road to VR points out a Reddit thread where pre-orderers confirmed their credit cards have…

What Are the Key Challenges of Moving to the Second Screen Platform?
The whole second screen apps frenzy is still spreading and more and more people are becoming enticed by the idea of being able to connect to the TV content with the help of other digital devices such as the smartphone and the tablet. This is especially the case since the price of such devices has […]

Second Screen Apps Can Change the Way We Watch TV Games
Live TV shows are always more exciting for the audience at home than those filmed according to the script. There is something about the element of surprise and the unexpected situations that the TV crews cannot handle right away that keeps people pinned in front of the screen. In a way, we could even say […]

Serif releases free alternative to Adobe Illustrator
Affinity Designer is a vector-drawing tool at a low price (and currently free in beta) Over the last 25 years, Serif's range of software has long been highly regarded within the design community as providing a decent cut-price alternative to Adobe's.

Prepare For Emergencies Through Crowdsourcing


If flooding in your town is imminent, do you know where to go to stay safe? If a heat warning has been put in place, can you find the nearest cooling center to cool down? Using the Federal Emergency Management Agency's OpenFEMA Initiative, Appallicious created the Disaster Assessment and Assistance Dashboard (DAAD) that offers communities a tool for recovery efforts. Read More

FRAMED* – Canvas for the art of our generation


Every once in a while a project comes along that will change how we think, discuss and produce digital art. Four+ years in development, FRAMED* will not just be a canvas, but a platform and a community hub for the art of our generation[…]

Microsoft explains quantum computing so even you can understand
Quantum computing may someday blow away today's smartest machines. It's weird and heavy on the physics, but Microsoft thinks you can handle it.

From idea to exhibition: developing art for Google
Digital Revolution is an art exhibition currently running at London's Barbican Centre. Part of the exhibition is Google's "DevArt" project — a selection of code-based installations. Google commissioned three established artists for the show, and ran[…]

Google finds partner to produce 'smart' contact lenses for diabetics
An agreement between the Google[x] research lab and pharmaceutical giant Novartis will license the technology for actual medical use for people with diabetes and other conditions[…]

Apple and IBM Announce Partnership To Bring iOS + Cloud Services To Enterprises
jmcbain writes: According to an article on Recode, Apple and IBM have announced a major partnership to bring mobile services to enterprise customers. "The deal calls for IBM and Apple to develop more than 100 industry-specific applications that will run on the iPhone and iPad. Apple will add a new class of service to its AppleCare program and support aimed at enterprise customers. IBM will also begin to sell iPhones and iPads to its corporate customers and will devote more than 100,000 people, including consultants and software developers, to the effort. Enterprise applications will in many cases run on IBM's cloud infrastructure or on private clouds that it has built for its customers. Data for those applications will co-exist with personal data like photos and personal email that will run on Apple's iCloud and other cloud services."